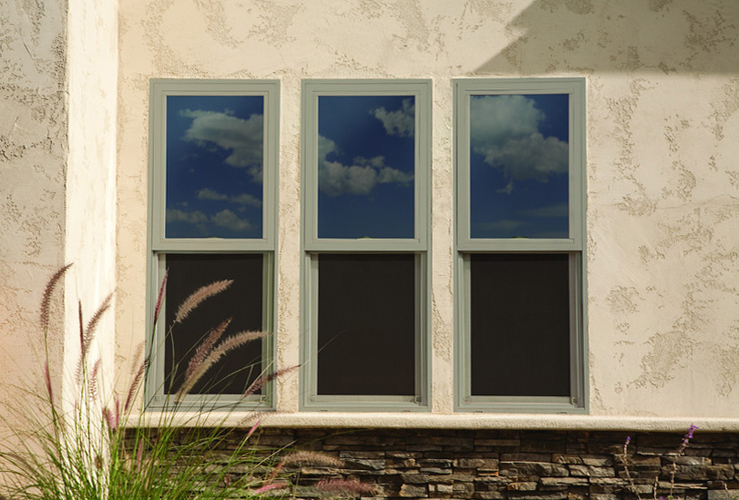 Get started with our Andersen 100 Series products! These windows and patio doors are made for efficiency,  ease of use, and notable sturdiness over time, which Andersen is honored for!
The 100 Series windows and patio doors are created with their patented Fibrex® composite material. This is two times stronger and rigid than vinyl, plus it is a green window that uses 40% pre-consumer reclaimed wood products, it also helps the environment you live in, because it doesn't off gas harmful toxins like some other products do. This Series of composite product also favors energy efficiency, durability and overall appearance. Priced in the same market as vinyl windows, this product line offers 6 Exterior colors, 2 interior colors, and has clean visual appearances on both the interior and exterior surfaces.
Andersen 100 Series windows and patio doors come in Sliding Windows, Awnings, Casements, Picture Windows, Single Hung, some specialty radius shapes, and is custom sizable to fit your current window openings. Choose what options suit you!