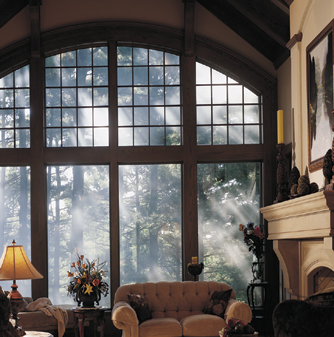 We have been selling, servicing, and repairing Andersen windows and patio doors, since we opened our doors over 30 years ago, and have had many satisfied customers over the years with this product line. We are a legacy Andersen Window & Door supplier. Not only do we carry Andersen, we also service Andersen. The Andersen Products lines we carry are, 100 Series, 200 Series, 400 Series, A-Series, E-Series & Architectural Series Window and Door lines.

We have a knowledgeable and experienced Andersen service technician's on site. We also have knowledgeable and dedicated window and door staff, a big showroom with all of Andersen's products on display, and we have an architectural department to help make sure your windows are up to code.

Andersen Corporation is the "top" producer of wood, composite and vinyl windows in the Nation. Ranked #1 in the nation with over $1 billion a year in sales, 9000 employees, and several manufacturing plants, Andersen offers a wide selection of styles and options to choose from. Below you will see that there are many different product lines available to consumers, that will fit every budget.