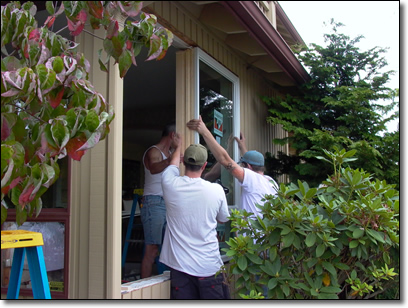 We understand how important your project is and only want the best possible outcome for you and your project! Currently we are not offering any "in house" installation services, on new or replacement projects. We do work with Several sub-contractors, remodelers and custom home builders that may be able to help with your project. So, please feel free to check with our sales staff to see if your project qualifies for your sub-contractor services.

We are hopeful that this doesn't detour anyone from doing business with us, it is not our intent to drive clients in another direction, but to be transparent with potential future clients about our current limitations.
We do have you covered on quality products, free estimates, knowledgeable staff and friendly customer service!
Call Today For A Free Estimate!