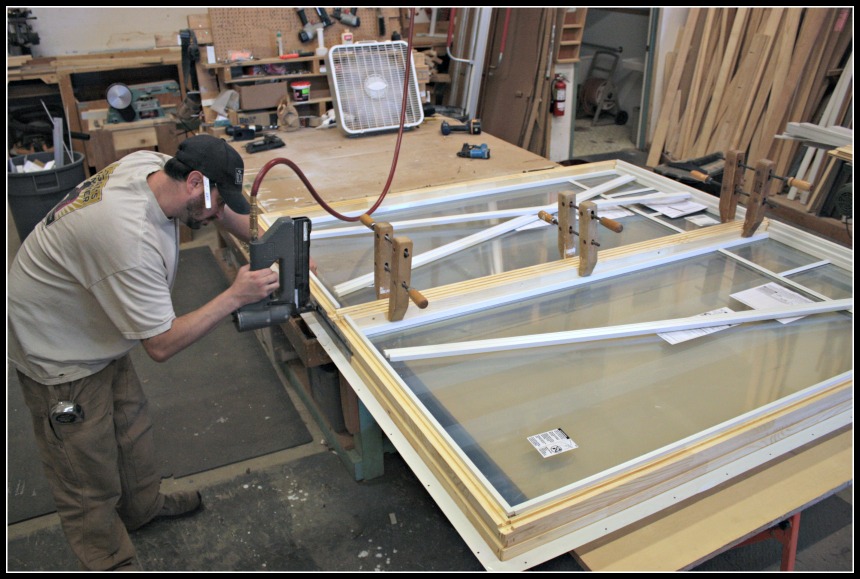 We are approaching 34 years in business, here at The Window & Door Shoppe. Throughout our 30+ years in business, we have been selling Andersen Windows & Doors. As a result, we have also been assembling window combinations that entire time. In the most recent years Andersen has began to mull a lot of their windows at the factory, but we still have cases where we still do the assembly of the windows in our shop.
Our mulling process over the years has changed a little to accommodate newer Andersen product lines, but the foundation of Quality workmanship hasn't. In our mulling shop is where we can put together, custom Andersen window configurations, and assemble custom Bay & Bow Windows, as well as apply wood jamb liners.
In the past we've done this, to not only ensure that quality parts are used, and that a quality assembly goes into each Andersen product line, but to also make sure windows, casing & jamb liners, align properly for interior wood casings on other styles of windows. This process sets us aside from others, and makes us more of a specialty Dealer.
Take a look at some of the pictures below showing our assembly process.