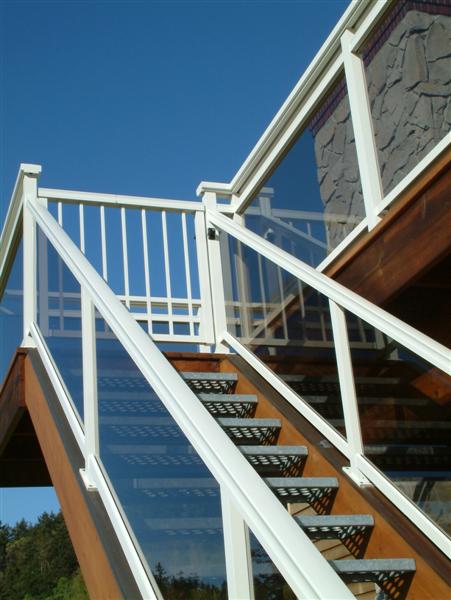 CrystaLite Inc. offer several different styles of railing systems, which can give your home a sense of security, comfort and overall curbside appeal! Each system is guaranteed to provide sturdiness over the years, without deterioration from the elements. You can also breathe a sigh of relief knowing that CrystaLite Railing systems are very low maintenance.
These railings come in a variety of choices, and can be customized to suite your style. You also have the option of pairing these railing systems, with your choice of tempered glass panels, aluminum pickets, or stainless steel cables. Each railing system is tested, certified and engineered to accommodate building codes and high wind speeds.
For more information on railing systems, please contact us at (425) 771-9421.