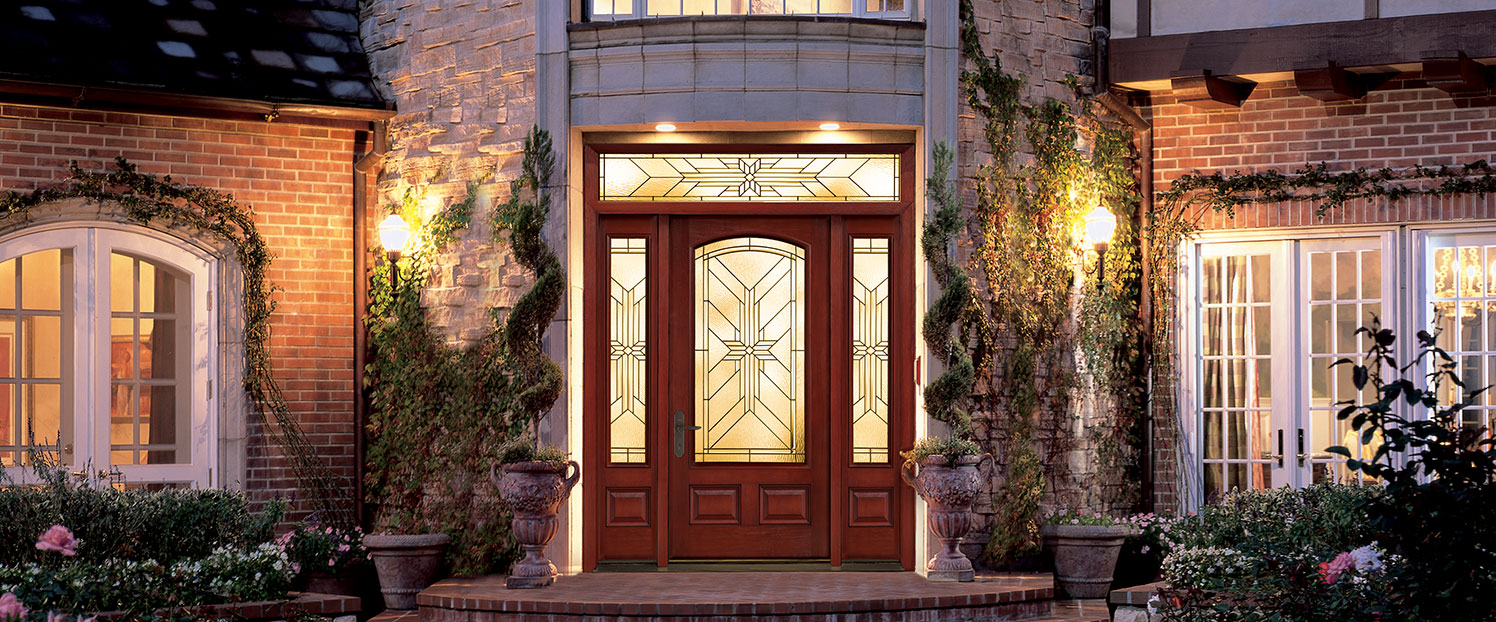 The AccuGrain™ technology is the patented approach to real wood grain appearance with all the advantages of Therma-Tru fiberglass. It's authentic because it's made like a real wood door – with solid wood square edges, architecturally correct stiles, rails, and panels. But, it won't split, crack, or rot like wood.
Warranty
Fiber-Classic and Classic-Craft door systems are backed by a limited Lifetime warranty.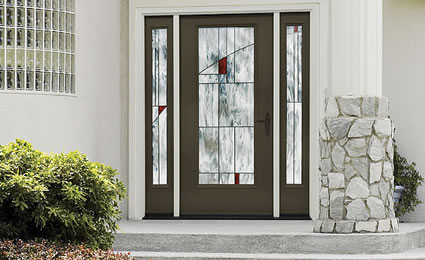 Smooth-Star Fiberglass
A smooth paint-able surface, crisp stile and rail lines are comparable to a wood door. Won't dent, ding, or rust.
Warranty
Smooth-Star systems are backed by a 20-year limited warranty.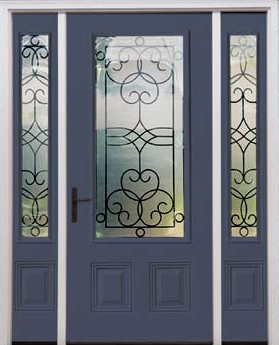 Steel
Steel exterior door systems are nearly maintenance-free and have none of the disadvantages of wood.
Security
The Premium Steel exterior door is constructed of durable 24-gauge galvanized steel and has a wood lock-block for secure mounting of the hardware. Our proprietary security strike plate strengthens the entire door system for security and peace of mind.
Energy Efficiency
Therma-Tru Premium Steel door systems completely seal the entryway, eliminating the transfer of heat and cold. A solid polyurethane foam core provides five times the insulation value of comparable wood doors and almost double the R-Value of most polystyrene core steel doors.
Warranty
Premium Steel door systems are backed by a 10-year limited warranty.

Please click the link above to visit the Manufactures website.
Find your climate zone.
Whether a door qualifies for ENERGY STAR may depend on where you live. Click on the map to search for climate zones by ZIP code.
ENERGY STAR 2015 Criteria
In an effort to raise the bar for energy-efficient products, ENERGY STAR is changing its criteria for the residential doors category. As a leader in entry and patio doors, Therma-Tru has already adopted the new criteria.
To be labeled as an ENERGY STAR qualified product, the NFRC ratings (U-Factor and SHGC or Solar Heat Gain Coefficient) ratings must meet the 2015 ENERGY STAR Eligibility Criteria for residential doors: