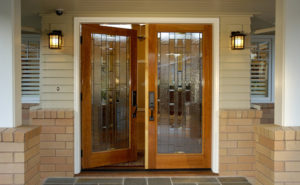 We are proud to sell many different wood door lines, from several different manufactures.
One of the greatest appeals of wood, is the fact that no two pieces look exactly the same! You're not stuck with the "cookie cutter" feel left by other, more uniform building materials. Grain patterns and color vary widely, adding texture, warmth and personality.
We have several different styles of door panels, sticking's, and glass that we can incorporate into just about any wood species. From standard doors to custom, we've got you covered.  Below are just a few examples of the types of wood species we can supply! For door styles and design ideas, please refer to the online catalogs at the bottom of this page.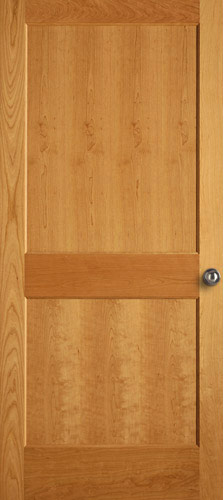 Cherry
Nothing compares to the smoothness and sleekness of Cherry. Made up with a very fine and straight grain, Cherry wood has a beautiful reddish brown color to it. Both exquisite and admirably crafted, it is the perfect choice for luxury.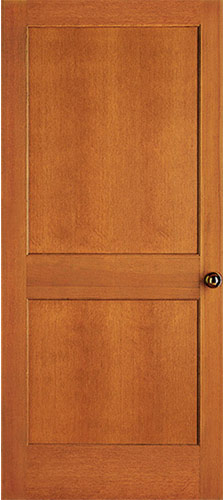 Douglas Fir
The Fir door has always had the image of classic durability. Polished to perfection, this door has a time-honored warm coloring, clean vertical lines . The Douglas Fir door never ceases to impress.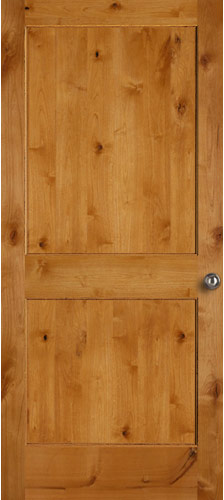 Knotty Alder
The Knotty Alder has the best of both words: it is as durable as maple  and as pretty as pine. This wood is a a blend of light brown with yellow and peach shades. This alluring wood can be stained,  which accentuates the grain. The Alder emanates a relaxed image with its open, solid knots.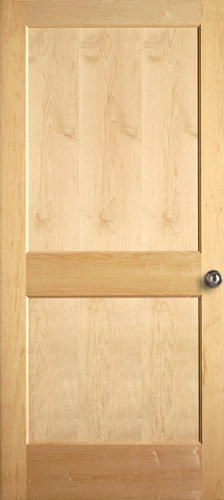 Maple
Nearly everyone can agree that when it comes to maple, it can be used in all sorts of settings, such as Colonial or contemporary. Maple has a very light light tone. In some cases, hard Maple may have curvy, birdseye or fiddleback arrangements that entice the eyes
Below are some online catalogs for wood doors we sell! If you see something you like, don't hesitate to call us Directly for a quote! (425) 771-9421 or Toll Free @ 800-713-7773.