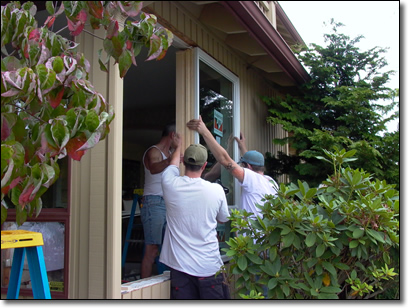 We are happy to offer installations to all of our customers on new construction, residential remodeling and replacement applications. Not only do we offer, competitive prices on the window and door manufacturers, but we are also competitive in the installation of window and door products we offer. You can feel confident in the fact that we can take care of all your window, door, and installation needs, in a one stop, friendly shopping experience. We also offer field measurements at no charge to you and after the sales service.
So, to sum it up; We have you covered on quality products, installation, free estimates, knowledgeable staff and friendly customer service!
Call Today For A Free Estimate!
425-771-9421